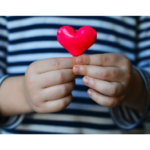 Let's talk about it! Mental health, let's make it loud and clear! Mental health is nothing to be ashamed about. Anxiety, stress, depression, negative thoughts, and contemplation of suicide are very real and very serious issues. Over 250,000 Canadians will suffer from some form of depression in their life time.
Depression can be silent. Much like our shadow following us wherever we go, sometimes the shadow of depression grows larger and darker. Please know:
YOU ARE NOT ALONE
In your darkest hours where you feel as if you are drowning and can't keep your head above water, it is OK to ask for help. Call for help, call 911, go to the emergency, make sure that you speak with someone right away and tell them how you feel.
YOU ARE NOT ALONE
If you ever had thoughts of suicide, seek help as soon as possible. If you know someone who has talked to you about committing suicide, seek help for them and let them know:
THEY ARE NOT ALONE
Together, if we make Mental Health issues loud and clear, we can all make a difference in someone's life. Things will get better. You are important. You are cared about. You are loved. Don't be afraid to talk and don't be afraid to listen.
WE ARE NOT ALONE
Call the crisis line at (780) 482-HELP (4357). They are there to help you 24/7.