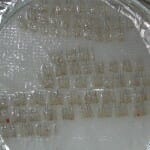 Hair transplant surgeries have been around for many decades. Through technological advancement and improved techniques, hair transplant results have become both very natural and undetectable. Historically, hair transplant surgeries have been associated with the word "plugs" or "doll hair" and those terms are not far from the truth. Early iterations of the hair transplant surgery yielded unnatural results that were easily detected. Large clumps of hair that looked like "plugs" were inserted into the scalp and had very large spacing in-between each graft. The end result looked very much like a dolls head of hair.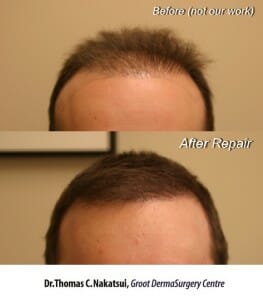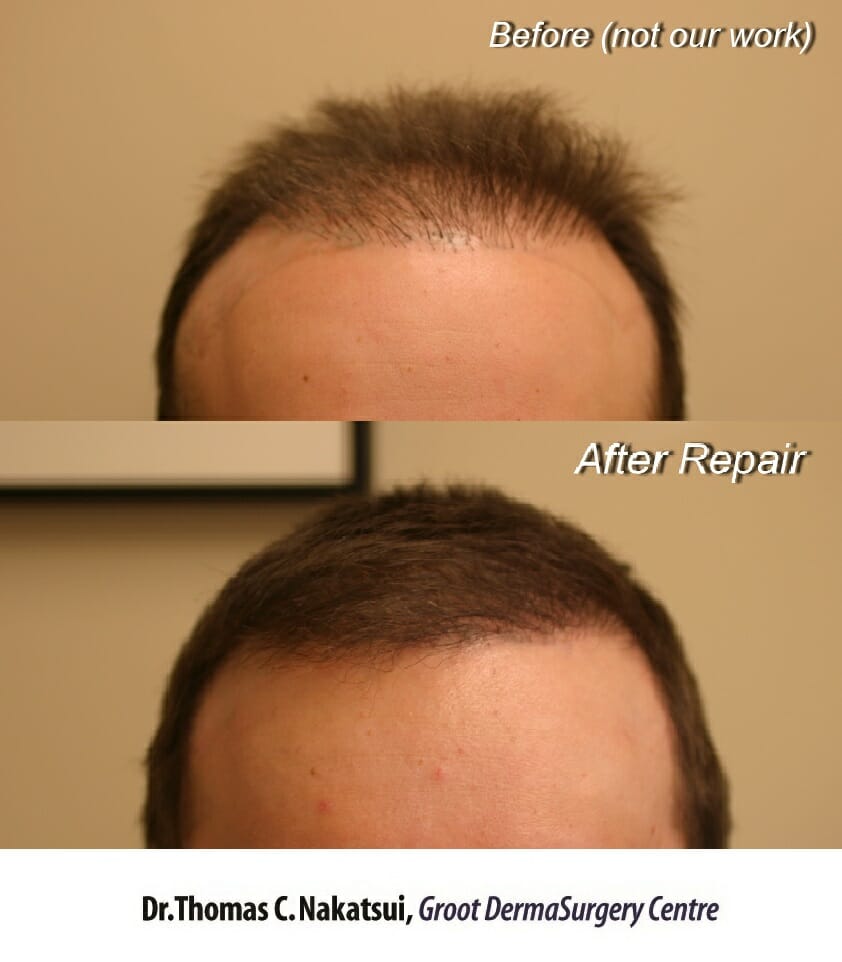 Dr. Thomas Nakatsui, a board certified dermatologist, trained extensively with Dr. Jerry Wong under the most advanced technique of Hair Restoration surgery. Dr. Nakatsui has been performing Hair Transplant surgeries for more than 18 years and his technique involves taking the very basic units of hair called grafts (seen in the photo above). Each graft contains 1, 2, or 3 hairs. The older plug technique typically had 5, 8, sometimes 10 hairs in a single graft. Because Dr. Nakatsui uses the very basic units of hair, the grafts are incredible small, between 0.6-1.0mm in size.
The above photo shows a group of grafts placed in a saline filled sterile Petri dish placed on top of an ice pack wrapped in sterile tin foil. Each graft is incredibly small as you can see. Hair transplant surgeries require patience as they are typically a lengthy day for Dr. Nakatsui, his team, and the patient. However, the only way to achieve amazing results is to perform this tedious process. Our job is not difficult, we're splitting hairs! For more information regarding hair loss/hair transplant surgery, please visit DrNakatsui.com.