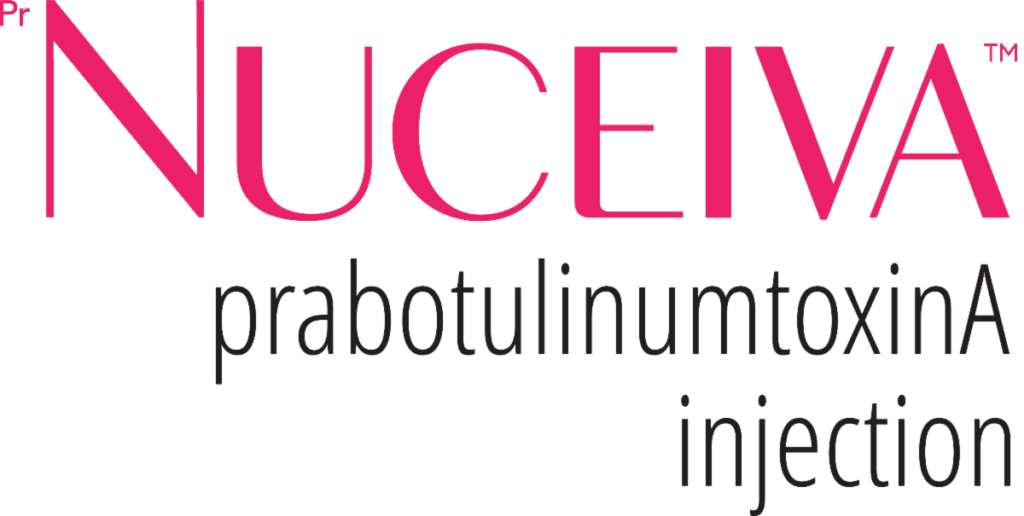 Nuceiva is the newest neuromodulator on the market for the treatment of glabellar frown lines. Whereas Botox is referred to as abobotulinumtoxin A, Nuceiva is referred to as prabotulinumtoxin A.
Similar to other brands such as Botox, Xeomin, and Dysport, Nuceiva™ works to smooth out creases in the face by decreasing muscle contraction.
It has been approved by Health Canada and the FDA.
Marketed as Jeuveau by a company called Evolus in the United States, it originated with a South Korean company called Daewoong. Nuceiva™ was authorized for sale by Health Canada in August of 2019 and was subsequently officially brought to the Canadian market by Clarion Medical Technologies in October 2019. It is also available in the European Union.
Nuceiva™ usually lasts about 3 to 4 months although this varies from person to person. A study published in Dermatologic Surgery in 2019 showed similar efficacy to Botox.