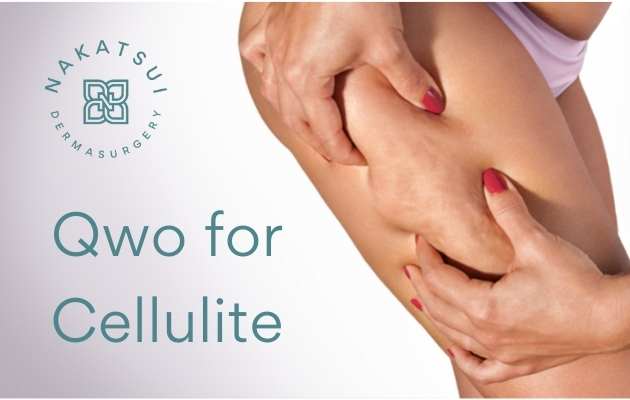 Qwo is an exciting new approach to cellulite treatment using collagenase. Over the years, there have been many devices and treatments that have tried to treat cellulite. Many of these treatments have not been very effective. Cellulite refers to a dimpled appearance of the skin that is present in 80-98% of adult women. This dimpled appearance is due in part to fibrous septae in the dermal subcutaneous tissue. These fibrous septae are made of collagen. Other conditions such as Dupuytren's and Peyronie's disease have shown good benefit from collagenase treatments.
A new agent called Qwo has been approved in the USA for the treatment of cellulite. It is composed of two types of collagenase that hydrolyze Type I or III collagen. The collagenase is referred to as collagenase clostridium histolyticum and is produced by Endo Aesthetics. Two double blind, placebo controlled phase 3 studies showed significant improvement from 3 treatments of Qwo with each being 21 days apart. The results appear compelling even with patients with severe cellulite and Dr. Nakatsui is looking forward to this product being released in Canada as up till now, there have not been any really effective treatments.
Reference:
Collagenase Clostridium Histolyticum-aaes for the Treatment of Cellulite in Women: Results From Two Phase 3 Randomized, Placebo-Controlled Trials.Kaufman-Janette J, Joseph JH, Kaminer MS, Clark J, Fabi SG, Gold MH, Goldman MP, Katz BE, Peddy K, Schlessinger J, Young VL, Davis M, Hurley D, Liu G, McLane MP, Vijayan S, Bass LS.Dermatol Surg. 2021 May 1;47(5):649-656.