---
---

Aren't All Medical Offices Non-Hospital Surgical Facilities?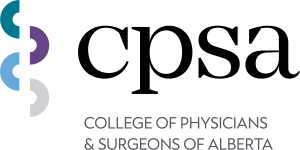 Not all offices are Non-Hospital Surgical Facilities; in fact, there are only a few of these facilities in Edmonton and even fewer of them are approved to do general anesthesia. The Nakatsui DermaSurgery Centre is a certified Non-Hospital Surgical Facility (NHSF) in the province of Alberta and is therefore held to a higher standard than most medical offices in the province with respect to sterilization, equipment, and cleanliness. This means that we abide by higher standards and stringent regulations set out by the College of Physicians and Surgeons of Alberta (CPSA). The College's standards are stringent but in this day and age of COVID-19, community-acquired and hospital-acquired infection and prevention is even more relevant to our lives.
In addition to achieving the status of a certified NHSF, the centre has also been approved to perform any of our laser and surgical treatments under general anesthesia and IV sedation. A side benefit for some patients is that it allows us to perform some laser treatments under general anesthetic or IV sedation under Alberta's health care plan, particularly for those patients with very large vascular birthmarks on the face or body.
...Read More