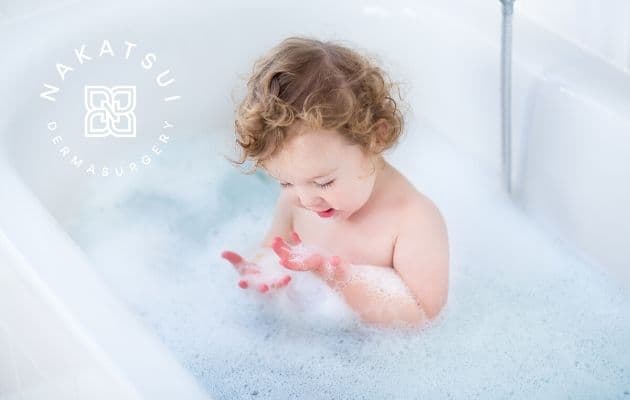 Bleach baths are a controversial therapy for patient with atopic eczema, also known as atopic dermatitis (AD). In recent years, there has been an increase in the use of bleach baths to decrease the severity of the eczema. However, a recent review showed that while bleach baths did seem to decrease the severity of atopic eczema, it was no more effective than water baths alone. There has been a lot of research into the effect of bleach baths on Staphylococcus bacteria and it seems like the concentration of bleach used in bleach baths may not be high enough to kill bacteria. There may be other anti-inflammatory properties that have yet to be discovered.
With all of the conflicting data out there, the best summation is probably what was stated in the latest Canadian consensus statement on pediatric atopic eczema: "bleach baths have not been consistently shown to improve outcomes in AD and may be used at the discretion of the treating health care provider."
Reference:
Lansang P et al, Approach to the Assessment and Management of Pediatric Patients With Atopic Dermatitis: A Consensus Document. Section IV: Consensus Statements on the Assessment and Management of Pediatric Atopic Dermatitis. J Cutan Med Surg.2019;23(5):32S-39S.