Dermal Lip Fillers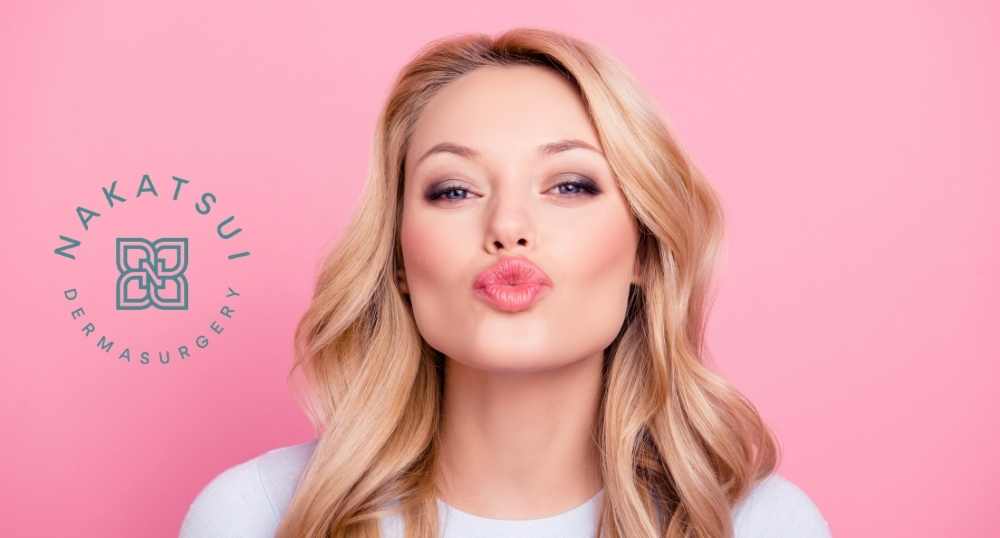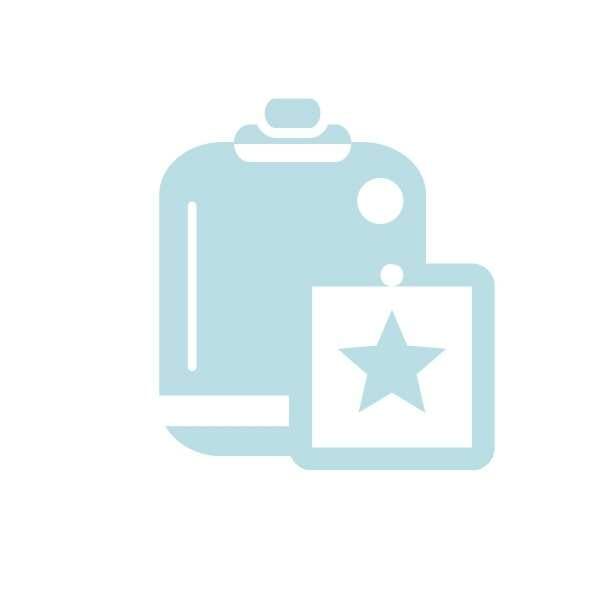 Lip fillers are one of the most common procedures we perform at our Edmonton Skin Care Clinic.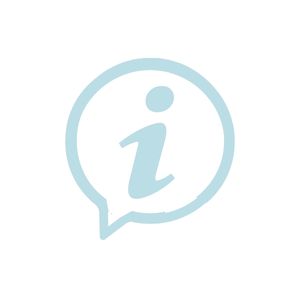 There are many different ways to do lip fillers. For example, they can be done using needles or cannulas, they can be done using horizontal or vertical columns, and they can done with boluses or with linear threading. Dr. Nakatsui can help choose which is the best approach for you.
Over the years, Dr. Nakatsui has modified his techniques and uses a combination of approaches in the majority of patients. Before performing lip fillers, Dr. Nakatsui or one of his carefully selected nurses will discuss your desired outcome and come up with a plan that is good for you.
There are many different types of fillers out there, including Juvederm (Ultra, Volite, Volbella, Volift. Voluma, and Volux), Revanesse, and Restylane (Kysse, Volyme, Lyft, Defyne). They all have different properties and our dermatologist can help you decide what would be best for you.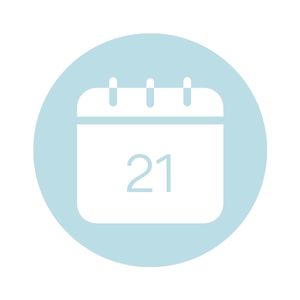 Lip Fillers
---
See what we can do to enhance the shape of your lips and smooth out lip lines.
Before and After Lip Filler Results
In this example, our patient and our dermatologist Dr. Nakatsui decided the best approach would be to define the borders of the lips and give some increased volume to the lips. In the after photos, you can see that the lips were not overly inflated but definitely had more volume. This preserved a completely natural look that didn't look unnatural, which was the patient's desired outcome.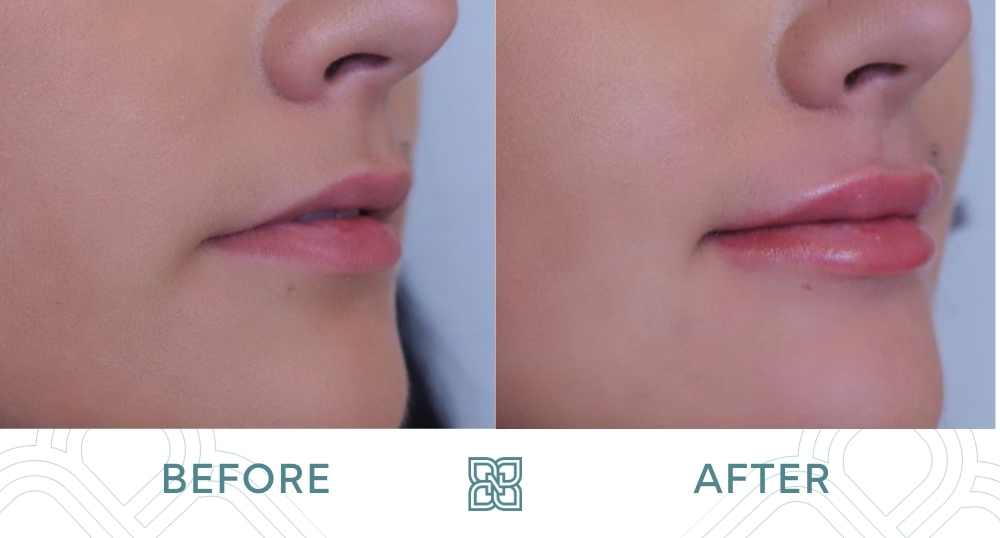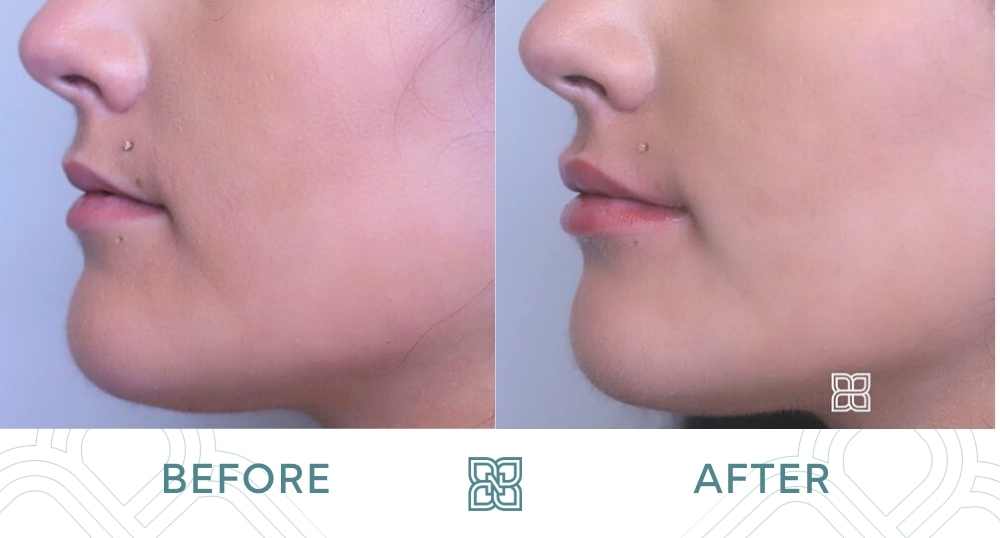 Frequently Asked Questions
How much are lip fillers?
Lip fillers range in cost from $300 to $700 per syringe depending on the type of filler and amount of filler in the syringe. We charge more for fillers with greater longevity whereas we charge less for fillers that do not last as long. For example, for a full syringe of Restylane or Juvederm Ultra XC, we will charge $550 whereas we will charge $675 for a full syringe of longer lasting Volift. At our facility, we do not use partial syringes because of the small risk of contamination.
How long do lip fillers last?
Lip fillers will last for different durations depending on the type of product used. Our Edmonton skin care clinic typically will use hyaluronic acid fillers such as Juvederm and Restylane as they have the best safety profile of all types of fillers.
Having said that, different types of hyaluronic acid will last for different lengths of time. In particular, Juvederm Vycross products typically last for the longest period of time, generally about one year or sometimes longer in the the lips. Other products will typically last from 6-9 months in the lip area. These same products typically last a little longer in less active and less vascular areas such as the nasolabial folds.
Appointments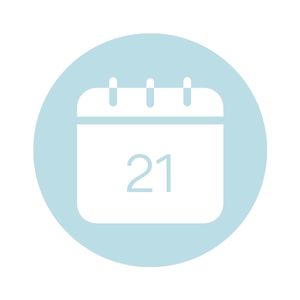 If you would like to learn more about dermal lip fillers, call Nakatsui DermaSurgery (formerly Groot DermaSurgery Centre) at 780-482-1414 to schedule a complimentary consultation at our Edmonton skin care clinic or you can contact us via email using the following link, whatever is best for you.