Skinboosters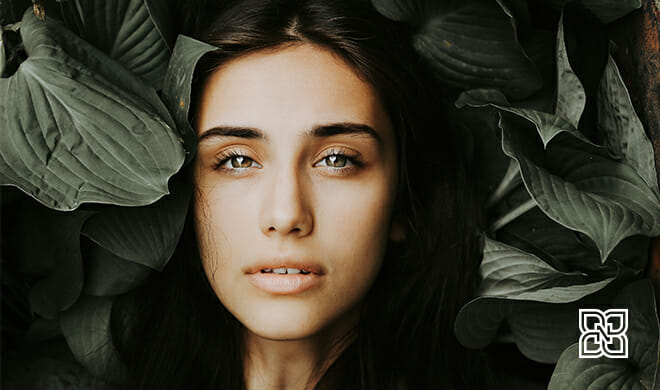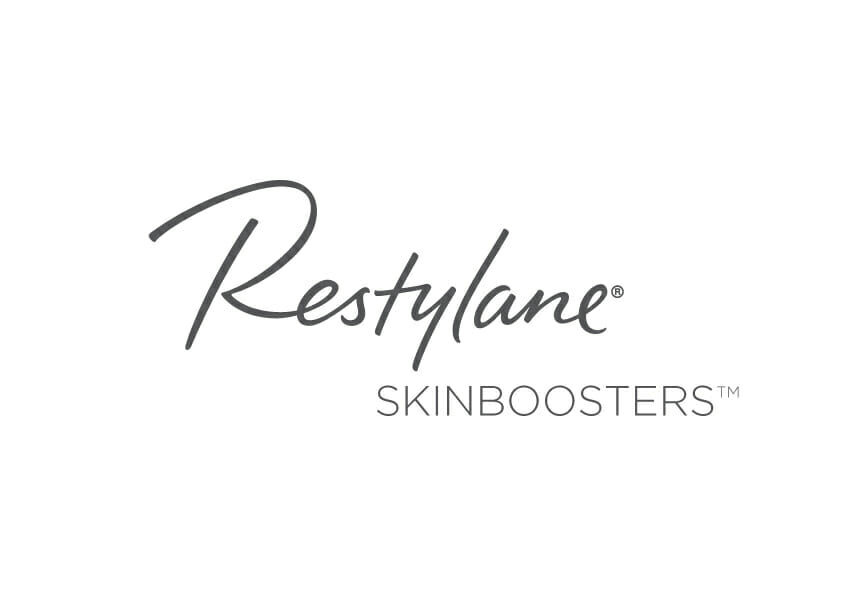 Skinboosters is a Restylane product for areas of the face and neck that have historically been difficult to improve. We have frequently been asked by patients for ways to improve the appearance of fine lines on the lower part of the face and neck, and have never had a great injectable solution…until now.
How does it work?
Restylane Skinboosters are a brand new approach to hydrating your skin! This smooths the skin from the inside, creating a healthy, radiant glow. To accomplish this, Dr. Nakatsui uses multiple microinjections of a water-loving substance into the skin, which gives the skin increased smoothness, increased hydration, and increased elasticity.
*The testimonials presented on any of our Company's websites are applicable to the individuals depicted only and may not be representative of the experience of others.
In one study, 96% of patients wanted the treatment again.
Whereas fillers are typically injected underneath the skin, Skinboosters are injected into the skin. They are injected in very tiny amounts, thus rehydrating the skin without causing any bumps. As most of us can attest to, drinking a ton of water everyday and applying liberal amounts of moisturizers can only accomplish so much. This is the first time we have a way to make the skin actually rehydrate.
Where can Skinboosters be used?
This product is typically used in the lower part of the face, the neck, and the dorsum of the hands but can theoretically be used anywhere where the skin could benefit from rehydration, such as under the eyes. There are two types of Skinboosters available: Vital and Vital light. Vital light is better used in thinner skin, such as the dorsum of the hands and the neck.
**Actual patients. Individual results may vary.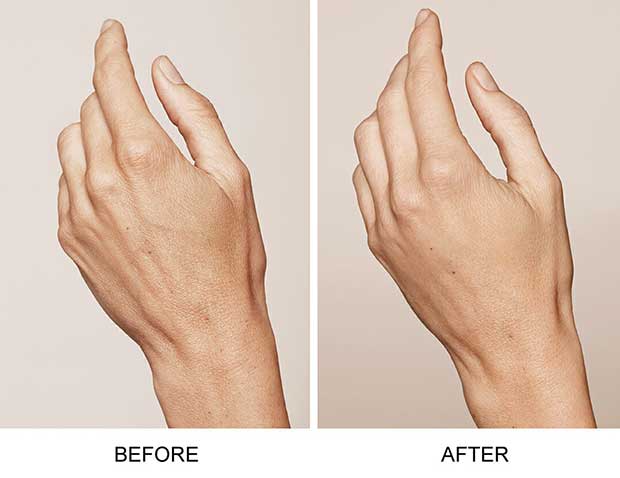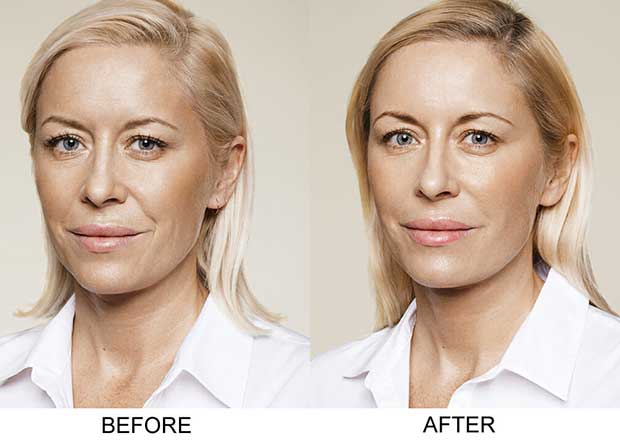 **Actual patients. Individual results may vary.
How many treatments are required?
A typical treatment program with Restylane Skinboosters consists of three initial treatment sessions 2 to 4 weeks apart.