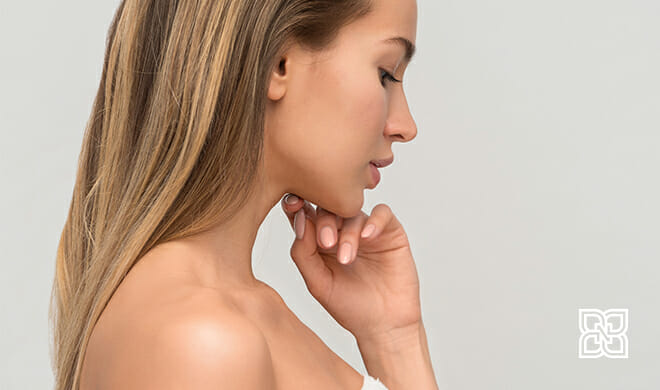 HydraFacial MD
HydraFacial MD has been offered at our clinic since 2015 and has proven to be a very effective, non-invasive, multistep treatment that combines the benefits of next-level hydradermabrasion, a chemical peel, automated painless extractions (no pinching!) and a special delivery of Antioxidants, Hyaluronic Acid, and Peptides. It does all of this in one quick treatment that delivers real results without downtime or irritation.
---
Contact Us For A Free Hydrafacial Evaluation
Dr. Thomas Nakatsui MD FRCPC FAAD
Nakatsui Dermasurgery Centre – Edmonton
Hydrafacial Questions? Contact us at:
780-482-1414
---
Traditional treatments for the aging face include creams, chemical peels, microdermabrasion, photofacials, and laser resurfacing. HydraFacial MD® is a welcome new treatment option as it offers more improvement than traditional treatments such as chemical peels and microdermabrasion without the downtime of laser resurfacing.
Thank you so much for offering this treatment in Edmonton! I first had this done while vacationing in Palm Desert and fell in love with the results. So glad I can still get this done. M.M.
*The testimonials presented on any of our Company's websites are applicable to the individuals depicted only and may not be representative of the experience of others.
Experience Vortex Technology™
The unique spiral design of the HydroPeel® Tips used in conjunction with the HydraFacial MD® proprietary vacuum technology and serums creates a vortex effect to easily dislodge and remove impurities while simultaneously introducing hydrating skin solutions with potent antioxidants. This multi-step process includes Vortex-Exfoliation™, Vortex-Peel™, Vortex-Extraction™, Vortex-Boost™, and Vortex-Fusion®.
What Are The Benefits Of Hydrafacial MD?
Hydrafacial MD cleanses, evenly exfoliates, and extracts to remove impurities and dead skin cells while at the same time replenishing vital nutrients into the skin. For the majority of patients, it tends to reduce fine lines & wrinkles, and plump & firm skin for long-term results you can see and feel instantly.
Other benefits include an improvement in skin tone evenness and vibrancy, an improvement in elasticity and firmness, an improvement in skin texture, and a reduction in pore size.
Call us today at 780-482-1414 to arrange a consultation or you can use the online booking form below.
Online Appointment Bookings
For your convenience, HydraFacial MD consultations and treatments can be booked directly online. There is a $100.00 refundable deposit required to reserve an appointment using the online booking service (please note there is a $20.00 administrative fee deducted from this deposit). If you cannot find a convenient time using the online scheduler, please call as there may be additional appointment times available that are not visible online.
For all other services, please call to schedule an appointment.
Fields marked with an asterisk (*) must be filled out to complete this form.
Please note that you WILL receive a confirmatory email upon successful completion of this online request. If you do not receive a confirmatory email, please contact our office by telephone to ensure that your request was successfully completed.