Morpheus8 RF Microneedling Edmonton
Cutting Edge Radiofrequency Microneedling Treatment for Skin Tightening and Remodelling
We are extremely happy with our results from this skin rejuvenation technology! Developed by InMode, Morpheus8 provides a minimally invasive and fractional microneedling treatment. Coupled with modular RadioFrequency (RF) delivery, treated areas are stimulated to produce collagen; thereby tightening skin across the body and effectively reducing wrinkles. RF delivery also heats fat cells underneath the dermis, eliminating undesired adipose tissue.
In addition to rejuvenating areas of laxity and eliminating fat, Morpheus8 can treat other skin irregularities, such as acne, acne scarring, and stretch marks. Once healed, the result is a radiant, sub-dermal remodelling of the skin, leaving you with a youthful and revitalized look!
---
Contact Us For A Free Morpheus 8 Evaluation
Morpheus 8 Edmonton Clinic
Dermatologist Dr. Thomas Nakatsui – Edmonton, Alberta, Canada
Morpheus 8 Questions? Contact us at:
780-482-1414
---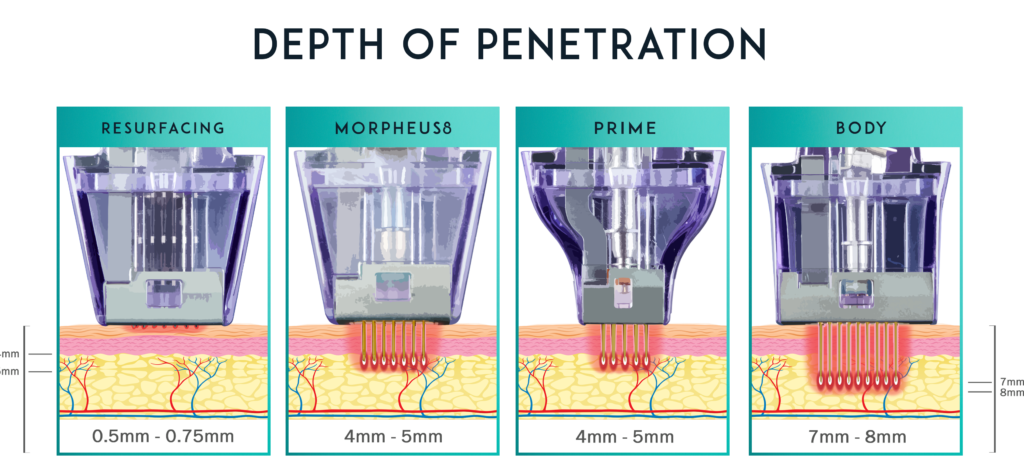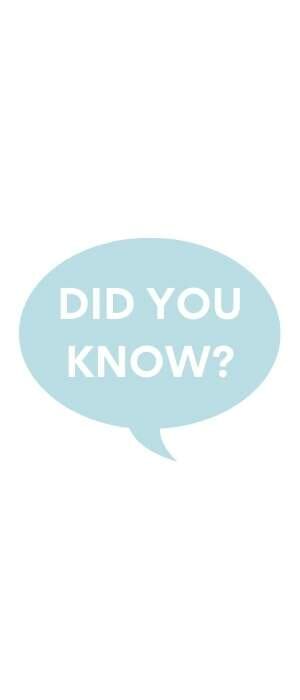 Morpheus 8 can precisely deliver RF energy under the skin with precision down to the nearest millimeter.
Typically, we will adjust Morpheus8 to go to depths between 1-4 mm depending on the area and type of issue being addressed. In the near future, we will be able to treat even deeper areas down to 8 mm.
Moreover, power delivered can be adjusted to maximize both comfort and results!
Before and After RF microneedling Results
Morpheus 8 FAQs
What areas can be treated with Morpheus8?
Morpheus 8 can be applied to several areas throughout the body. Generally, treatment is conducted on wrinkly or irregular (acne/acne scars) skin. Common treatment areas include:
Full Face; forehead, around the eyes, nose, cheeks, chin and neck
Bra Fat
Abdomen
Thighs
Buttocks
Knees
What happens during this procedure?
All treatments are provided by a registered (RN) or licensed practical nurse (LPN) who is certified by InMode. Procedure length depends on the total areas being treated, and parameters used during treatment. Parameters can change depending on the nurses discretion or patient tolerance of power.
A typical treatment starts with the application of a topical anesthetic prior to treatment. During the treatment, there can be some mild discomfort that is typically very tolerable. Once the treatment is complete, a topical moisturizer is applied and you are free to go.
Can all skin types be treated with Morpheus 8?
Unlike other skin remodeling techniques, the Morpheus 8 employs electrical currents to deliver precise heat for treatment. For example, a limitation of laser treatments occurs when light energy is diffracted, and ultimately absorbed by epidermal melanin (Alster and Lupton, 2007). When melanin levels increase, it can cause hyperpigmentation, a condition that darkens the skin. This complication is not associated with non-ablative treatments such as the Morpheus 8, as RF based systems target and tighten any skin type.
What happens to my cells when subjected to RF?
In contrast to ablative laser and light treatments, RF treatment is associated with less side-effects and posttreatment downtime. This is mainly due to the method in which skin and fat cells are being heated. Micro-needling allows for the controlled and precise delivery of electrical currents underneath the dermis. Not only does this render fat cells, but it also promotes collagen contraction and immediate skin tightening (Kist et al. 2007). In addition, continued treatment allows for the formation of new collagen and collagen bundles over months, post treatment (El-Domyati et al. 2019).
Does treatment from Morpheus8 hurt?
At the Nakatsui DermaSurgery Centre, your comfort and safety is of the utmost importance. Topical, and even local anesthetic can be provided to make the procedure as painless as possible. Pronox (Laughing Gas) is available as well. However, depending on treatment area, power, and technique, comfort may vary. Areas treated in high volume and intensity are subject to better results, but less comfort.
Our dermatologist, Dr. Nakatsui, spent a lot of time researching this technology. Morpheus8 definitely has some advantages over laser in that the energy is delivered beneath the skin whereas lasers primarily act at the surface of the skin, which has the potential to cause pigmentation in darker skinned individuals. With Morpheus8, energy can be delivered deeper into the skin and avoid the risk of stimulating melanocytes (pigment producing cells).
One advantage of Morpheus8 over other RF microneedling devices is it's ability to tune the depth of treatment from 1-8 mm. No other device has this degree of tunability.
Our dermatologist also considered the number of pins and the force with which the needles are inserted into skin. Having more needles isn't always a good thing as it can prevent the needles from penetrating to the desired depth. Also not having the ability to push the needles in forcefully enough will prevent the needles from penetrating to the desired depth.
How much does Morpheus8 Treatment cost in Edmonton?
The cost of the treatment depends on the area being treated and the intensity of the treatment. Treatment cost for Morpheus8 RF microneedling ranges from $350 to $1500.
How many treatments are necessary for results to be seen?
Results are visible within 1 week. More noticeable and satisfactory results appear after 3 weeks. For best results, skin benefits from an average range of 3-6 sessions, with 4-6 weeks between sessions. Optimal plans will be created with your practitioner to achieve desired results.
Does Morpheus 8 differ from Fractora?
We have had Morpheus8 since 2020 and Fractora since 1995. If Fractora was RF microneedling 1.0, then Morpheus8 is definitely RF microneedling 2.0. Although they both employ RF technology to treat skin laxity and irregular skin, Morpheus 8 has added technology that results in several benefits.
Morpheus 8 pin delivery into the skin is now automated and precise. This ensures treated areas are being subjected to appropriate amounts of RF. Additionally, increased pin length and a conductive lattice allows for more RF energy and more even RF energy to be applied into the dermis, promoting the coagulation of tissue and reduction of internal bleeding/bruising, as well as faster healing.
Morpheus 8 pins are also coated with silicon, resulting in a less invasive experience for the skin, allowing for quicker healing.
There are a few situations where we might use Fractora instead of Morpheus8, and we can help decide which is the best treatment for you as we have both devices!
What can I expect post treatment? Side Effects? Protocols?
Generally, patients will experience redness (erythema), swelling (edema), and some pinpoint bleeding and bruising. Soreness is also normal. This will persist for 1-3 days, which is far less downtime than other skin remodelling treatments. Skin may also peel for 2-7 days depending on treatment intensity. Scarring and pigmentation changes are unlikely. Morpheus 8 takes into account these conditions and aims to reduce downtime through silicone coated needles, and deeper RF delivery to prevent bruising/bleeding. This method of energy delivery also reduces the chances of hyper- or hypopigmentation. If the above conditions do not persist, downtime using the Morpheus 8 is minimal, and makeup can be applied 1-2 days post-treatment. Post treatment protocols include:
Cooling of the skin
Moisturizing treated area
No scratching/scrubbing treated area
Avoiding UV radiation exposure
Avoiding hot water and direct heat
Appointments
If you would like to learn more about RF microneedling, call Nakatsui DermaSurgery (formerly Groot DermaSurgery Centre) at 780-482-1414 to schedule a complimentary consultation with our dermatologist or you can contact us via email using the following link.