Brilliant Distinctions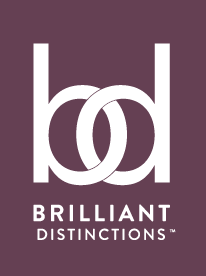 The Brilliant Distinctions Program–Earn Rewards and Save Money!
Brilliant Distinctions ™ is a membership program administered by Allergan Canada. Patients can accumulate points from the use of Coolsculpting, Botox Cosmetic, Juvederm products (such as Ultra XC, Volbella, Voluma, Volift), Belkyra, and Latisse.
How Does It Work?
Every time a patient uses an Allergan product or service, the patient earns points that can be used towards the purchase of future Allergan products. The points you bank can be redeemed for dollars off on Botox, Juvederm, Coolsculpting, Latisse, and Belkyra. The more you participate, the more points you acquire!
How do I Join?
It's very easy to join. Simply go to www.brilliantdistinctions.ca and click Register. Once you have entered the requested information, you will be given a Brilliant Distinctions Member Number. Once you have a member number, you can start to earn points. Once you have earned points, you can redeem them towards future Juvederm, Botox, Latisse, Coolsculpting, and Belkyra products.
How do I Redeem a Coupon?
Simply log in to your Brilliant Distinctions ™ account at www.brilliantdistinctions.ca, and click "Redeem Points." You can then select how many points you would like to redeem. You can then click "Create Coupon." Print this coupon and bring it with you to your appointment. Your coupon will be good for 60 days so it's a good idea to wait until you know you are going to use it. You can also use your smartphone to redeem your coupon online and you can use the BD Mobile app.
Please remember that this is an Allergan administered program so you will need to bring this with you to your appointment. If you do not, we cannot honor any discounts offered by the Brilliant Distinctions as this program is not administered by Nakatsui DermaSurgery.
Do My Points Expire?
As long as your account is active, you points will not expire. You must have earned or redeemed Brilliant Distinctions points in the last 12 consecutive months for your account to remain active.